Cape Cod Search Engine Optimization
Local Maps
(Apple, Google)
Voice Searches
(Siri, Alexa)
Organic Searches
(Google, etc)
Our Business Network
(Curious?)
The 10 Critical Components of Search Engine Optimization
20 successful years of Search Engine Optimization has taught of many valuable lessons. Our unique and extremely thorough process that keeps you informed of your online process every step of the way.
Creating a checklist of activities. Aka an "SEO Recipe".

Keyword Research

Optimizing your website.

Creating NAP profiles and backlinks to your website.

Getting reviews

Google Analytics

Google Search Console

Employing 3rd Party SERP checkers and audit tools

Competitive Analysis
"We worked with another larger company and with no results… we switched to working with Dale and his team. They make things happen for real!"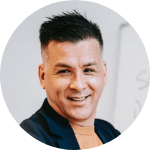 Unless you are using 3rd party tools such as BrightLocal (featured right), SE Ranking, or other Industry tools, you have a HUGE blind spot in your internet presence.
Ranking in Google is promised to no none. Search Engine Optimization builds upon Google's guidelines, and we use those guidelines to measure our efforts. All of this data and work is available to you as part of our service package.